Wow, haven't updated here for a bit. A bunch of stuff to post today. 8D


(
click MEEE!! XDD
Collapse
)
That's about all for now...hmm, need to update my Bishies gallery...-_-;;)
Current Mood:

hyper
I was playing around with making abstract backgrounds and decided to turn them into sigs with some Izaya and Shizuo renders I collected. XD
Current Mood:

artistic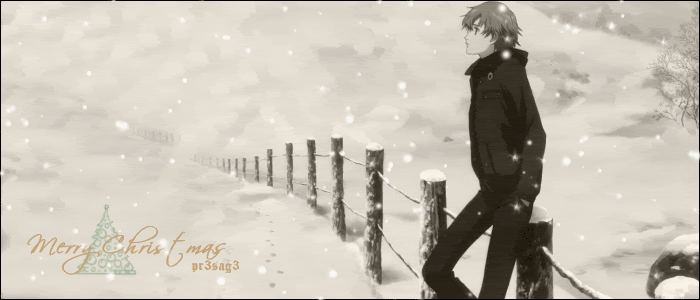 x-posted to
bishie_licious
.
Final decor for X-mas...a holiday banner for my lj. Finally...orz
Current Mood:

bored
Only two things to post right now...Halloween-related sig and banner.
So I made these for Animesuki's Signature of the Month - June. But I'm only entering the Alice signature. Yes, I actually made female-render sigs...shocking, ain't it? Of course, I'm not going to use these. XDD Although, the third one with the silhouette of the girl, I may use as a banner for my lj or for this community - kind of like the uniqueness of the picture.



(
click me...you know you want to. =P
Collapse
)
bishie_licious
.
(
clickety click....
Collapse
)
(If take, please read the rules for usage first)


x-posted to
hitman_reborn
partially x-posted to
animelife
I've been playing around with various things like textures and brushes and made some random icons, sigs, and banners. The sigs are potential candidates for Animesuki's SOTM (Signature of the Month) Contest. I'm still debating on whether I'll submitt one of those or do something completely different. The banner is a new one I made for
Current Mood:

busy